Sly releases new Christmas Tune available for sale on December 17th!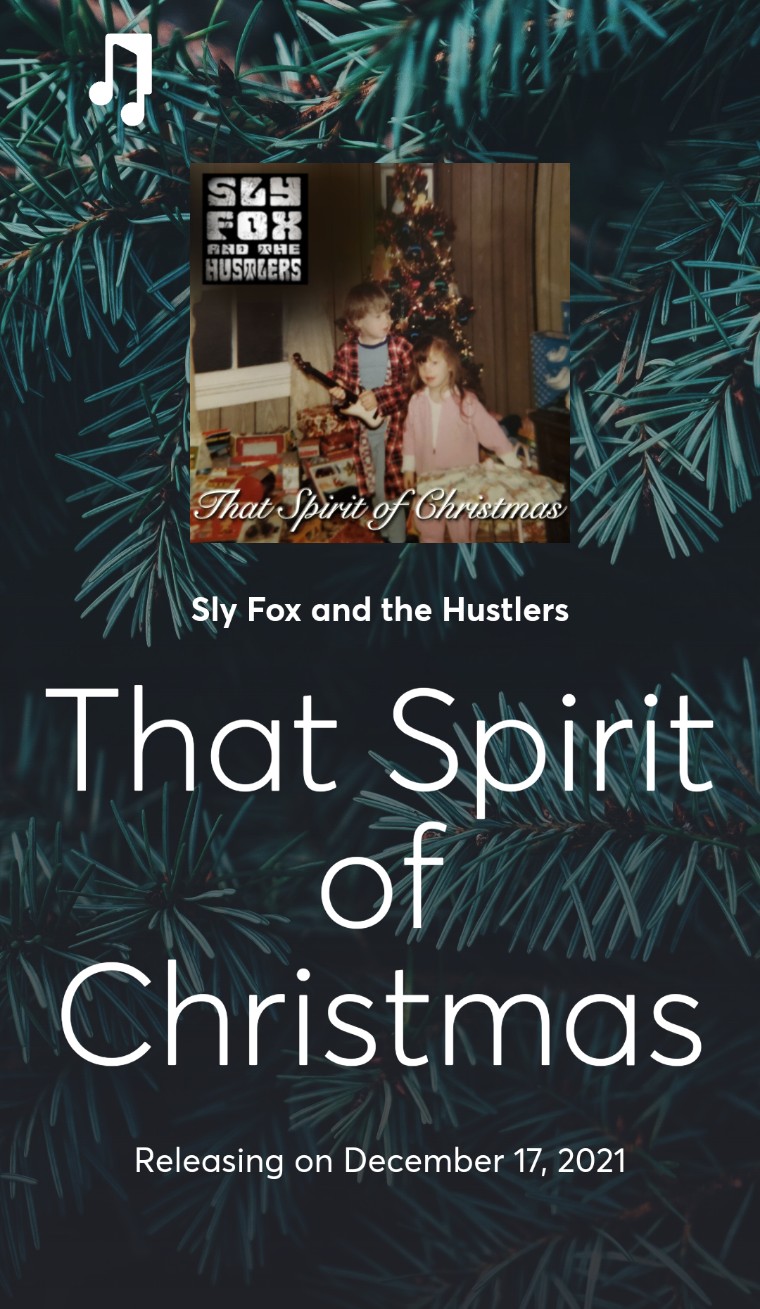 Sly Fox and the Hustlers are re-releasing their Christmas tune, That Spirit of Christmas to try and spread some love this holiday season. All profits from the song in the month of December will be donated to Toys for Tots in the Capital Region.
Click here to Pre-save on Spotify now!
A little bit about the song… Sly Fox is a huge Ray Charles fan and has done an AMAZING cover of his song, That Spirit of Christmas. What makes it stand out is the soulful message of the song with an emphasis on spirituality, love, family and trying to sustain those good vibes throughout the year!
A few fun facts about the song and artwork… The song is played in National Lampoon's Christmas movie when Clark is in the attic. The artwork for the song is a photo of Sly Fox and his sister on Christmas morning at 5yrs old when he got his very first guitar.  
Thank you for your support…wishing you and your family a great holiday season and happy New Year!!